Autocar first drove an Atalanta not long after the company was first formed in 1936. We liked it.
It was nicely put together, good to drive and advanced. It had fully independent, coil-sprung suspension, a pre-selector gearbox, hydraulic brakes and a three-valve, twin-spark cylinder head, meaning it made a strong 78bhp from its 1.5-litre four-cylinder aluminium engine.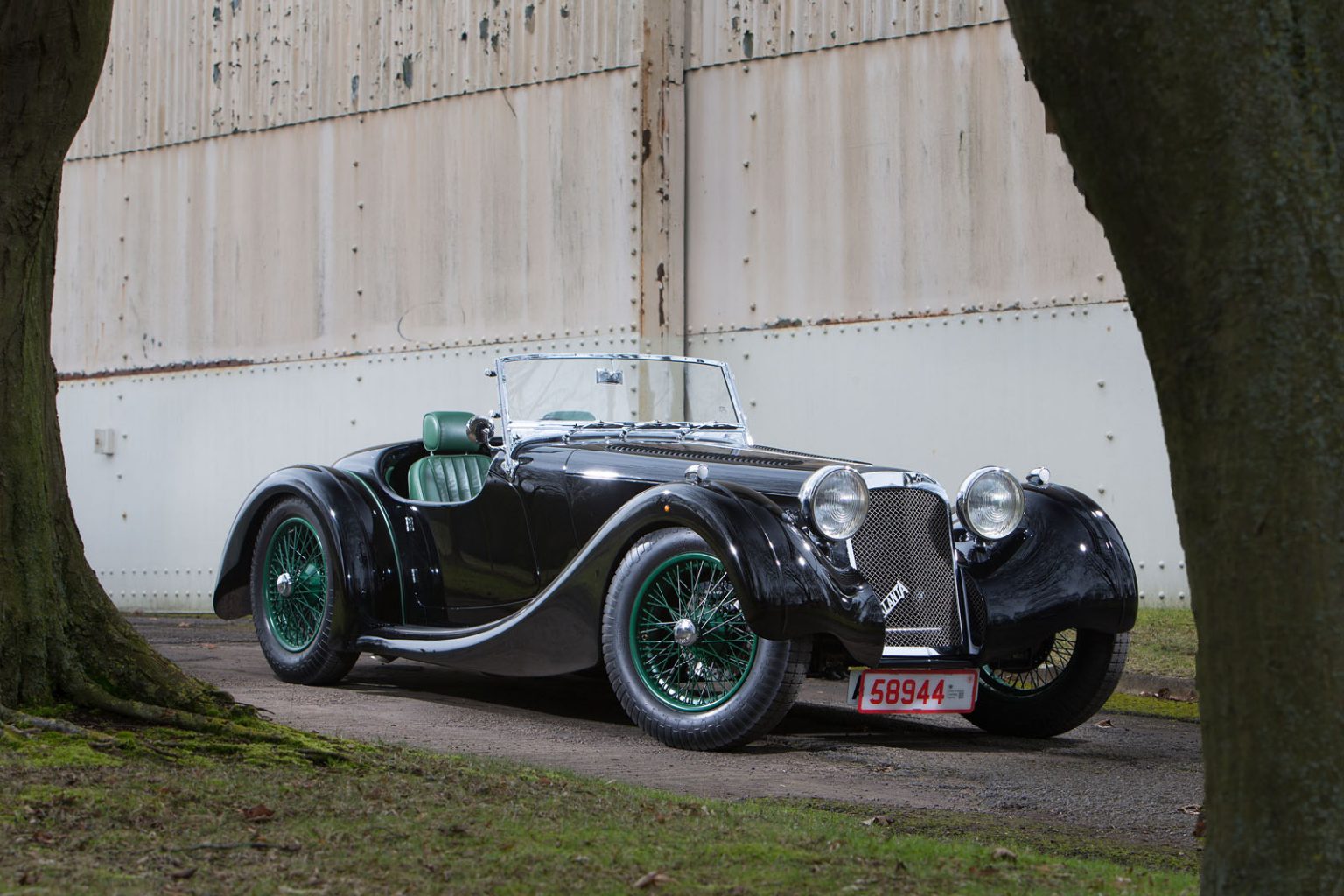 Later, a 4.3-litre V12 version was introduced, before Atalanta Motors went quiet. A total of 22 cars had been built, of which only seven survive.
Today, 79 years on, here's the replacement, the brainchild of Martyn Corfield, Atalanta enthusiast and the man who wants to revive the marque. It's almost ready. But before I get to drive it, there is a slight delay, explained by the fact that Corfield has had an issue with a supplied part. "He strives for perfection," I'm told, which can be a worry because that can be a precursor to never getting near a car. But after a few days it's sorted. And I'll level with you from the off: this new Atalanta is great.
I know what you're thinking, because I think the same. How the heck do you make a car like this and expect to make any money? I suspect the short answer is: don't. Corfield owns other businesses, and so long as this Atalanta wipes its feet, he'll be happy. There may be other Atalantas in the future. But in the meantime, up to 12 a year will be built, and that's all that matters.
Externally, the reborn Atalanta has the same dimensions as the original car. And they're pretty ones, aren't they? Construction is similar, too, with an exquisitely made aluminium body over an ash wood frame, and outer chassis rails that follow the same silhouette as the original. Beyond that, mind, there are differences: the floor, which is made from expanded polypropylene, is lower than that of the original, in order to improve the packaging of the seats – because today's drivers tend to be bigger.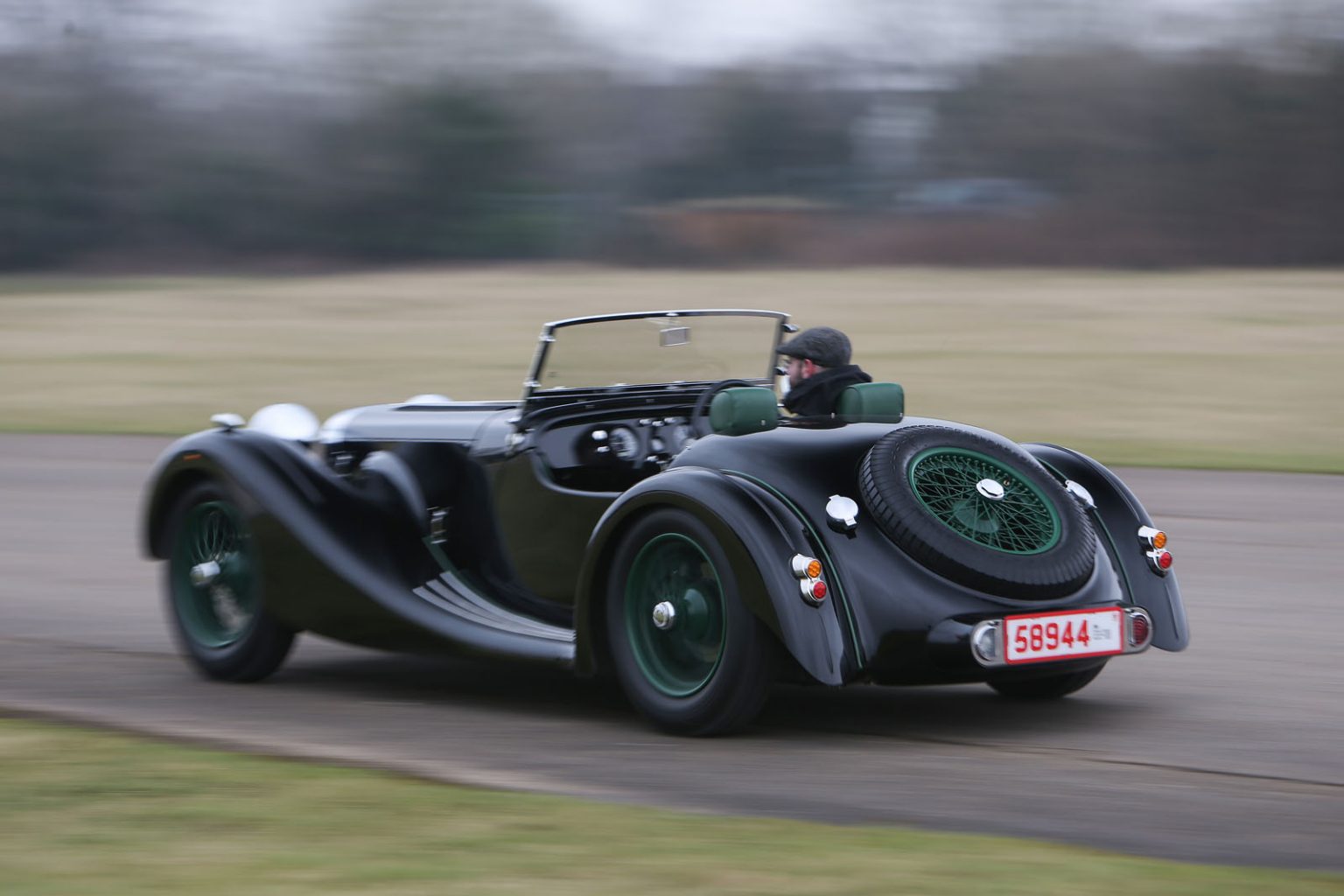 Suspension is, as per the original, by parallel arms at the front, with a swing arm at the rear. The engine, once again, is only a four-pot, but this time it's a 2.5-litre Ford unit, with Atalanta's own sump and driving through a Ford T9 five-speed manual gearbox. Power is around 200bhp and torque is around the same figure.
Inside it's lovely. The finish is beautiful and the concessions to modern legislation are subtle. The switchgear is rounded, certainly, but subtly put together from aluminium. The dials look a little new, but you could specify an older-looking set.
It drives well. There's loads of torque and an exhaust tuned to give an authentic pre-war 'brap'. You'd not know this was a new engine, except by the way it starts easily and revs cleanly, although making it do the latter is so unseemly you don't bother.
There's a fair amount of body lean in corners, decent ride control and steering that takes on a good weight. The steering and stability get a little heated on mixed surfaces at higher speeds, but Corfield is working on calming that down, which I think is wise. But even if he didn't, it wouldn't be out of keeping.
So I like it. Are there reasons you'd buy something else? Sure, almost 150,000 of them. But this is a car that drives like a classic but doesn't have the hassle of one. People don't know what it is. It's a joy to look at. It's a joy to drive. And you can drive it relatively quickly and nobody will think you're a total cretin.
I've no idea why people like Corfield do it, but I'm glad they do, because they've made a lovely old… I mean new… thing.
Some reconstructions are ropey pastiches with few redeeming features. This is not one of them.
Read the article at Autocar, published 16 April 2017.