Atalanta's original design philosophy of producing a performance sports car with lightweight construction and reduced unsprung weight, coupled with a light but powerful four cylinder engine is still embraced today.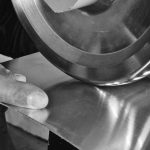 Collaborating with only the best British craftsmen in their field, and using the key traditional coach building materials of ash, aluminium and leather, Atalanta epitomises the finer coach building qualities of a bygone era.
In order to deliver its modern performance, reliability and safety, the new Atalanta innovatively incorporates modern technology – including a modern drive train; electronics; disc brakes; steering and suspension components – all sensitively hand assembled within an original Atalanta coachwork design.
The new Atalanta chassis is a unique modern aluminium composite structure – which is exceptionally light yet provides significant torsional rigidity – allowing the original fully independent suspension design to function to its maximum potential.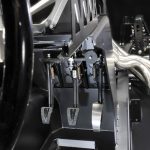 Every component employed is new. Over eighty five per cent of the parts are exclusive to Atalanta, the balance being well proven components that have been sourced and tailored to Atalanta's specific design requirements.
There are over two thousand skilled man hours put into producing the many individual parts, crafting the traditional aluminium over ash coachwork and carefully hand assembling each individual Atalanta.
The end result is truly unique – A new vintage thoroughbred.
---