Octane Magazine has seen fit to place the Atalanta on its list of nominations for Modern Bespoke Car of the Year. The new Atalanta car combines the elegance and nostalgia of motoring from a bygone age with elements of today's automotive engineering, comfort and reliability – features that, according to Octane Magazine, place this bespoke prestige car up amongst some of the best in its class.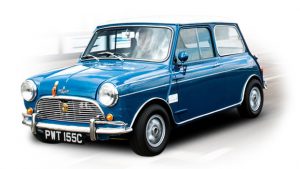 The job of deciding the results of the main automotive award – Car of the Year 2017 – was allocated to Octane readers who were given the opportunity to vote from the shortlist of Ex-Nigel Mansell title-winning Williams FW14B; Alfa Romeo Superflow; Jaguar XKSS continuation; Auction-record-setting Aston Martin DBR1/1; and City Concours-winning Frazer Nash BMW 328. When the votes were counted, the Jaguar was victorious and is certainly a worthy successor to the 2016 winner, the radical and breathtaking Pegaso Z-102 Berlinetta ENASA Cúpula.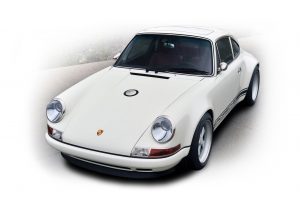 The Atalanta's category of Modern Bespoke Car of the Year recognises that although the years when every motor was painstakingly handbuilt are long gone, some manufacturers are still catering for drivers who are drawn to prestige cars that are truly one-offs. While they appreciate the exclusivity of a classic car, these drivers also seek the reliability and stress-free ownership of a modern motor. The unique driving experience that only a bespoke car can offer makes these motors highly sought after and a welcome, distinctive addition to any collection.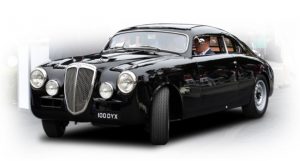 In the case of the Atalanta, the original, lightweight performance sports car has been reimagined with the same light but powerful four cylinder engine and fully independent front and rear suspension as the 1930s original. And, as with all cars in the Modern Bespoke Car of the Year class, the new Atalanta demonstrates the craftsmanship of coachbuilding which, with the Atalanta, involves the quality materials of ash and leather, along with more contemporary aluminium.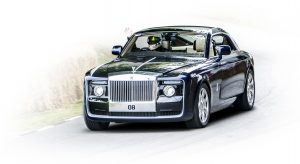 The Octane Awards event was as exclusive as the prestige cars it honours and Atalanta Motors was, quite simply, delighted to be invited to attend. Discover for yourself what makes the Atalanta worthy of a nomination for Modern Bespoke Car of the Year by taking the first steps to commissioning your own.