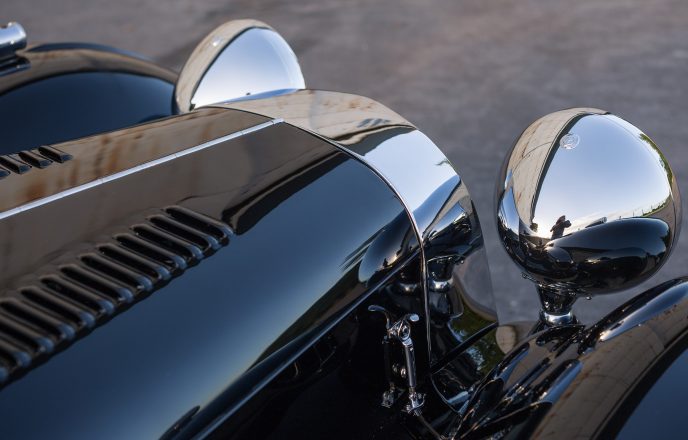 Chassis
Lightweight welded and bonded aluminium EPP composite, short wheel base 2515mm chassis with a front track of 1346mm rear 1372mm and a 178mm ground clearance as per the original.
Coachwork
Two seat sports body with full length running boards and traditional aluminium over ash construction.
Engine
Un-supercharged four cylinder 2.5 litre aluminium unit with variable valve timing, producing circa 204bhp and 195lb ft of torque.  As in 1937 high performance supercharged options are also available.